Our dedicated wine staff is eager to share our knowledge and excitement about all things wine. Stop by your favorite Binny's location, or ring us up at the new and improved Wine Hotline: (866) 975-6188 • wine@binnys.com
Each one over-delivers, and all are Binny's approved. Enjoy these tonight!
#1
"My favorite value winery not only in Spain, but in the world, is Bodegas Borsao...."
Robert Parker, Jr.

2016 Bodegas Borsao Rose
...
A sumptuous bargain rose that's worth twice the cost of admission. Somehow, year after year, Bodegas Borsao crafts a stunning lineup of wines. The estate just doesn't miss a beat. Of course, Spain's sunny and dry climate is the ideal setting for the vine, and Borsao's clutch of old vines instill a density and concentration of flavors found in wines twice the price.
#2
"Plush and open-knit...."
Josh Raynolds
2015 Dacu Tempranillo
...
A diamond in the rough. Spain is known for its sunny and dry conditions - which of course yield densely flavored and bold red wines. The 2015 Dacu takes it one step more. The vines are rooted upon high altitude vineyards, which enjoy not only more sunny exposures but also cooling Atlantic winds. Meaning that the 2015 Dacu enjoys a concentration AND freshness uncommon even among Spanish wines. A killer value.
#3
"....

a leading producer of modern, ripe, exuberant, showy and well-oaked Tempranillos...

."
The Wine Advocate
2016 Bodegas Emilio Moro Finca Resalso
...
A broad-shouldered, bold red that embodies all the virtues of the New Spain. Rioja undoubtedly remains Spain's finest source for classic reds. Yet a number of emerging regions are yielding sumptuous wines that can vie with any Gran Riserva. The Ribera del Duero has proven a fine source for wine. Tempranillo thrives in the region's unforgivingly hot days and cool nights, yielding especially rich and flavorful reds like the 2016 Finca Resalso.
#4
"Alvaro Palacios... [is a] dynamo and tour de force...."
Neal Martin

2016 Alvaro Palacios Camins del Priorat
...
Spain's answer to Chateuneuf-du-Pape, and the only other DOCa Spanish wine. Here, grenache thrives upon Priorat's unforgiving schist slopes, gaining a density and depth of flavors that can surpass even the best wines of Chateauneuf! Rich fruit, exotic spices, floral hints, and a telltale mineral note define the wines Priorat. All you will find in this red, made by one of Spain's greatest winemakers.
#5
"Ed Sbragia... continues to turn out a bevy of high-quality wines...."
Robert Parker, Jr.
2012 Sbragia Gino's Zinfandel
...
A riveting red from one of California's master craftsman. Ed Sbragia had long earned pride of place. Before establishing his own label, he was chief winemaker at Beringer Vineyards. During his tenure the estate twice won Wine Spectator's Wine of the Year, first in 1990 for its Private Reserve Cab and then again in 1996 for its Private Reserve Chard. You'll find that same award winning concentration and length of flavors in his estate grown zin.
#6
"....classic, old-school beauty...."
Jeb Dunnuck
2014 Chateau Maucoil Chateauneuf du Pape
...
A full-figured, boisterous red from from one of France's greatest appellation. Upon the clay and stone soils of Chateauneuf-du-Pape, where the pope once resided, grenache gains an almost sinful ripeness of flavors and richness of texture. Maucoil's 2014 CdP is a divine example that also possesses an alluring fragrance that marks it above most others. Top notch grenache.
#7
"....a rich and luscious wine...."
Monica Larner
2011 Poggio Antico Brunello di Montalcino
...
Elevated and encased by hills on all sides, Montalcino proved the ideal setting for the vine. On Montalcino winemakers discovered that on those sunny and arid hillsides sangiovese thrived. The vineyards of Poggio Antico are some of the region's most highly elevated. There, sangiovese vines yield wines whose flavors, richness, and structure make them some of the Montalcino's most pure and refined. A no-brainer for your cellar.
2008 Thienot Brut Vintage
...
Glamor in a glass. Served at both the Pre-Show and Governor's Ball of the 85th and 86th Academy Awards, the Thienot Brut's meteoric rise is no accident. Founded in 1985, from the start the Thienot family fully committed themselves to the task at hand. Their ultra modern facility was completed in 1992 and extended in 2003. All this was done to ensure a pure expression of their harvested clusters, which are from Ay and Le Mesnil (among others) - two of Champagne's finest vineyards. This is a relative bargain that can stand toe to toe with some of Champagne's finest (and more expensive) Tête de Cuvées!.
#9
"Only one wine, Caymus Special Selection Cabernet Sauvignon, has won the honor [Wine Spectator's Wine of the Year] twice...."
James Laube
2014 Caymus Cabernet Sauvignon Special Selection
...
To this day, this is the only wine twice selected as Wine Spectator's "Wine of the Year," and remains one of Napa Valley's top wines. A large measure of its success is due to the late Chuck Wagner, who first conceived of aging his finest lots a touch longer in oak to frame the luxurious flavors of his ripe fruit. One of Napa Valley's iconic cabs, ready to enjoy tonight if you'd like but capable of aging for years if desired.
#10
"....truly special...."
Antonio Galloni
2011 Araujo Estate Cabernet Sauvignon Eisele Vineyard
...
A Napa legend, due to Bart and Daphne Araujo, who saw themselves as stewards of Eisele Vineyard. First planted in 1884, the Eisele vineyard earned its fame in the seventies when Joseph Phelps Winery purchased Eisele fruit and made wines of extraordinary richness and complexity. This is a benchmark cabernet sauvignon, and one of the world's greatest wines.
Binny's Beverage Depot is staffed with many of the most knowledgeable enthusiasts in the industry, and we're thrilled to share our discoveries with you. Here are some of our favorites, ready to enjoy over the summer months!
Sierra De Viento Garnacha
...
Packs a ton of flavor for the price, and perfect with grilled meat/BBQ. The Sierra flies off our shelves, and it's easy to see (and taste!) why. Wild black cherries and blueberries on the palate, seasoned with black pepper and violets. Has some real heft on the palate, with not a hint of tannins to be found. Delivers serious bang for the buck. - Jason P., Lincolnwood
Clean Slate Riesling
...
From an otherworldly vintage, a punchy white with knockout flavors. In 2015, everything was just right in Germany, with the Mosel yielding some of its finest wines in recent years. The 2015 Clean Slate is one of the Mosel's best values, offering orchard fruit on the nose, with green apples, mango on the palate. Racy and bright, this is a fine wine to enjoy throughout the summer months. - Jason P., Lincolnwood
2016 Langetwins Sangiovese Rose
...
Seductive and deep in color, this rose bursts with notes of juicy watermelon and fleshy red cherries. Fruity upfront yet deceptively dry on the finish, this rose made from estate grown sangiovese will be your new favorite, too. Perfect for brunches, barbeques, or backyard binging. Be sure to have a second bottle on-hand, you'll need it.- Rosanne S., Arlington Heights
2013 Skouras St George
...
Aghiorghitiko. I dare you to try to pronounce it. Don't worry, nobody can. Not even me and I love this wine. Thus, the nickname St. George, indigenous to Greece. The wine is bright, lively, and very easy drinking. Red berry flavors, little bit of spice, lots of balance and intrigue. Have it with pizza, barbecue, or anything, really. The sky is the limit! - Becky W., Arlington Heights
2016 Kir Yianni Akakies Rose
...
It's rosé season - a great chance to introduce yourself to a grape you have probably never tried. This is the perfect picnic, bbq, or outdoor concert wine. Light, crisp, and refreshing candied fruit. Beautiful aromas of red berries and rose petals. This is a wine that will accompany a spicy dish, appetizers or seafood. I enjoyed mine with an Italian sub, coleslaw, and potato chips.- Kristina Z., Arlington Heights
2014 Red Newt Cellars Circle Riesling
...
It's a very common misconception that all rieslings are sweet. Most are like this one: lovely aromas of peaches and white flowers; on the palate you'll get more stone fruit flavors plus nice acidity and yes, a bit of residual sugar, but just enough to keep everything in balance.-Becky W., Arlington Heights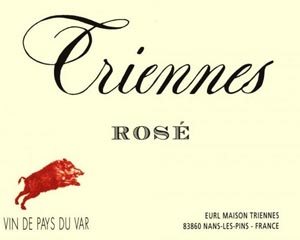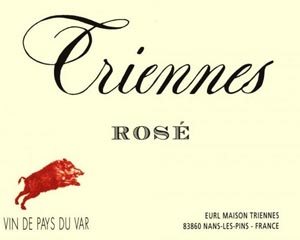 2016 Domaine de Triennes Rose
...
This is a joint venture between the owners of Dom. Dujac and Dom. Romanee-Conti. Do I really need to go further? Cinsault dominates displaying rose petals and under-ripe strawberries, but the dense texture is the most intriguing aspect to this pale colored rose. On the patio or with a gourmet meal you will not be able to resist it. - Michael B.; Wine Manager, Lincolnwood
2012 Chateau Villa Bel Aire Graves Rouge
...
Textbook Graves, laced with blueberries, pencil lead, tobacco, and a waft of subtlety integrated vanilla. The wine wields a medium body, fresh acidity and ample tannin leaving your mouth begging for duck breast. Wine the way it should be. - Michael B; Wine Manager, Lincolnwood
2015 Conundrum
...
This Wagner Family white blend combines flavors of tropical fruit, apricot, peach, pear, and honeydew melon. It is a blend of chardonnay, sauvignon blanc, semillon, muscat canelli and viognier for an elegant and rich flavor. Bright at first but ends with a silky finish.- Renee H., Arlington Heights
2014 Hill Family Estate The Barrel Blend
...
This wine is a blend of merlot, zinfandel, malbec, syrah, petit sirah, cabernet sauvignon, pinot noir and sangiovese. This has an intense dark purple color rich with blackberries, blueberries, and leather notes making it a deep and full bodied wine. Hints of earthiness come through with soft tannins. Enjoy with a grilled hamburger or steak! - Renee H., Arlington Heights
Overwhelmed by the hundreds of wines now on sale at Binny's? Below are what we consider the Top 10 wines from the June Wine Sale. BUY NOW!
2015 Veramonte Sauvignon Blanc
...
A vibrant and crisp white, thanks to advantages that Chile enjoys. Like coastal California, Chile is spoiled with a cool and sunny ocean climate that instills a freshness and energy into the wines. But at a price that any wallet can afford. Grapefruit, green apples, herbal hints - all you will find in this stunning value sauvignon blanc.
2015 Chateau Martinon Bordeaux Blanc
...
The 2015 vintage in Bordeaux was stellar. The vintage yielded not only stunning reds at all price points but also exceptional whites. Both sauvignon blanc and semillon enjoyed sunny days and cool nights, which in turn yielded ripe and muscular whites full of flavor and zest. And at a keen price point, as the 2015 Martinon aptly illustrates. Pears, lemons, smoky notes, and a mineral edge - here's your summer sipper.
Simi Chardonnay
...
Before Napa and its wines took the stage there was Sonoma, whose chards were and still are among California's finest. Due largely to the advantages that Sonoma enjoys: elevated vineyards, fast draining soils, and cool ocean breezes. All in turn yield a thoroughly ripe harvest of fine fruit. Since the region is now in the shadow of Napa, Sonoma wines are a steal, as the Simi chard proves. Green apples, peaches, pineapples, and vanilla hints - this flavorful wine would be twice the price were it from Napa.
2014 Bodegas Torremoron Tempranillo
...
The fact that this bottle is from the Ribera del Duero is reason enough to buy it. There, upon those sweltering slopes, tempranillo thrives, yielding wines even more ripe than Rioja. But what's more, the vines that yield the fruit for the Torremoron are OLD vines. Old vines often yield less fruit, but fruit especially ripe and dense with flavor. In France old vines are treasured, and the wines that they yield command top dollar. Making the 2014 Bodegas Torremoron Tempranillo a steal.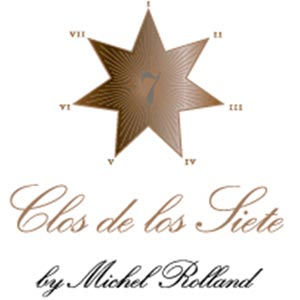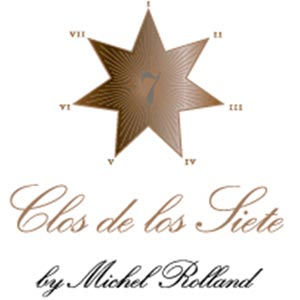 2013 Clos de los Siete
...
The brainchild of uber-wine-consultant and Bordeaux proprietor Michel Rolland, who along with other wine enthusiasts and investors broke ground at the base of the Andes. There, upon those arid soils and high elevations, malbec ripens like no other. The Clos de los Siete proves the point. Malbec dominates the blend, with some merlot, cabernet sauvignon, syrah, and petit verdot rounding things out. This is all about New World power and Old World precision.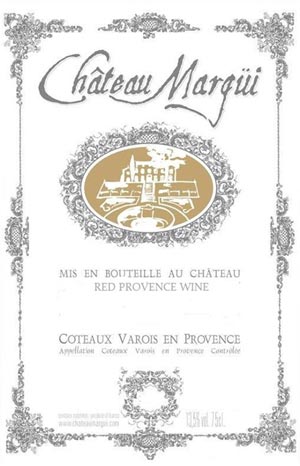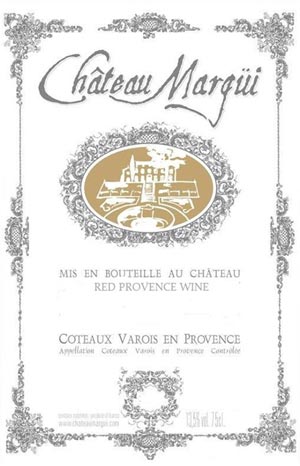 2016 Chateau Margui Coteaux Varois en Provence Rose
...
From a highly elevated area of Provence, where limestone soils are found. Meaning that this rose is all about brightness and intensity. A blend of Mediterranean varietals, the crisp texture and lengthy finish of this rose make it not only enjoyable on its own but great with grilled fish or vegetables. White flower aromatics, melon, cherry and white peach flavors - this rose is loaded with a wealth of flavors.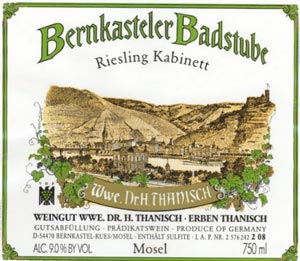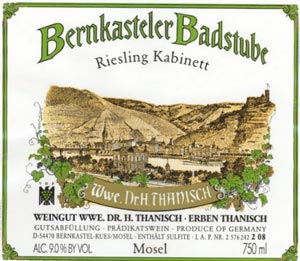 2015 Dr H Thanisch Bernkasteler Badstube Riesling Kabinett
...
The fact that this vibrant and flavorful riesling is from the stellar 2015 vintage makes it a must buy. But what's more, the fruit sourced for this superb white is from Bernkasteler Badstube, one of Germany's most famous vineyards. Its westerly slopes enjoy the warmth of the afternoon sun, which in turn yields ripe and riveting rieslings that have come to define not only the Mosel but also the German style: fragrant, ethereal, and packed with flavor. Tangerines, apricots, alpine flowers - the 2015 Thanisch Bernkasteler Badstube is world classed.
2014 Ridge Three Valleys
...
From one of the wine world's finest estates, a refined zinfandel masterfully crafted under the watchful eye of Paul Draper. Monte Bello, his iconic Bordeaux blend, earned him lasting fame - but most Ridge fans know him for his zins, whose power are matched only by their precise flavors. His secret? Old vines, wild yeasts, and submerged cap fermentations - all which yield in turn densely flavored reds whose silky polish distinguish them from other zins.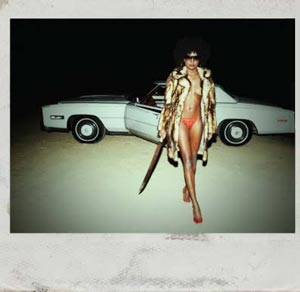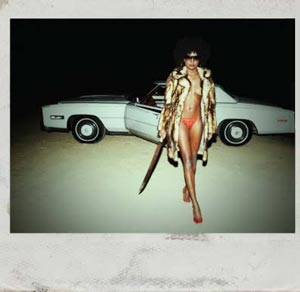 2015 Orin Swift Machete
...
Full flavored and velvet textured, the potent reds of Orin Swift are as California as they come. And due in large measure to Dave Phinney, who does everything he can in the cellar to wring out every ounce of ripeness and flavor that he can from his California fruit. No expense is spared by Phinney, whom Parker singles out for the "brilliant individuality/singularity of all his efforts." The 2015 Machete is his latest effort, and it doesn't disappoint.
2012 Domaine de Chevalier Rouge Pessac Leognan
...
One of Bordeaux's best kept secrets. Domaine de Chevalier, like other estates in Pessac-Leognan, enjoys the warmth and the drainage that its gravel soils provide. Those two advantages alone almost ensure ripe fruit dense with flavor. But what's more, the estate and its vineyards are fully enclosed, leading to an even warmer environment - and riper fruit than most of its neighbors! Which proprietor Olivier Bernard crafts into one of the Left Bank's best kept secrets. But hopefully not for long.
From the strawberry and pomegranate hints of a Loire rosé to the savory mandarin orange suggestions of a majestic rosé from Provence and everything between the two, rosé wines offer a broad range of flavors! Here are the newest arrivals, all from the 2016 vintage, ready to enjoy tonight and this weekend.